Current Litters
Announcing the arrival of Missy and Digger's puppies Wednesday, July 26th. Five blacks and five chocolates. Five males and five females. Missy is a daughter of FC AFC Barracuda Blue MH. She has a loaded pedigree that you can check out on her page. Digger is a gorgeous chocolate male with an impressive pedigree as well that you can check out here. Price of these pups is $900. A $300 deposit gets your name on the pick list. Contact us for more information.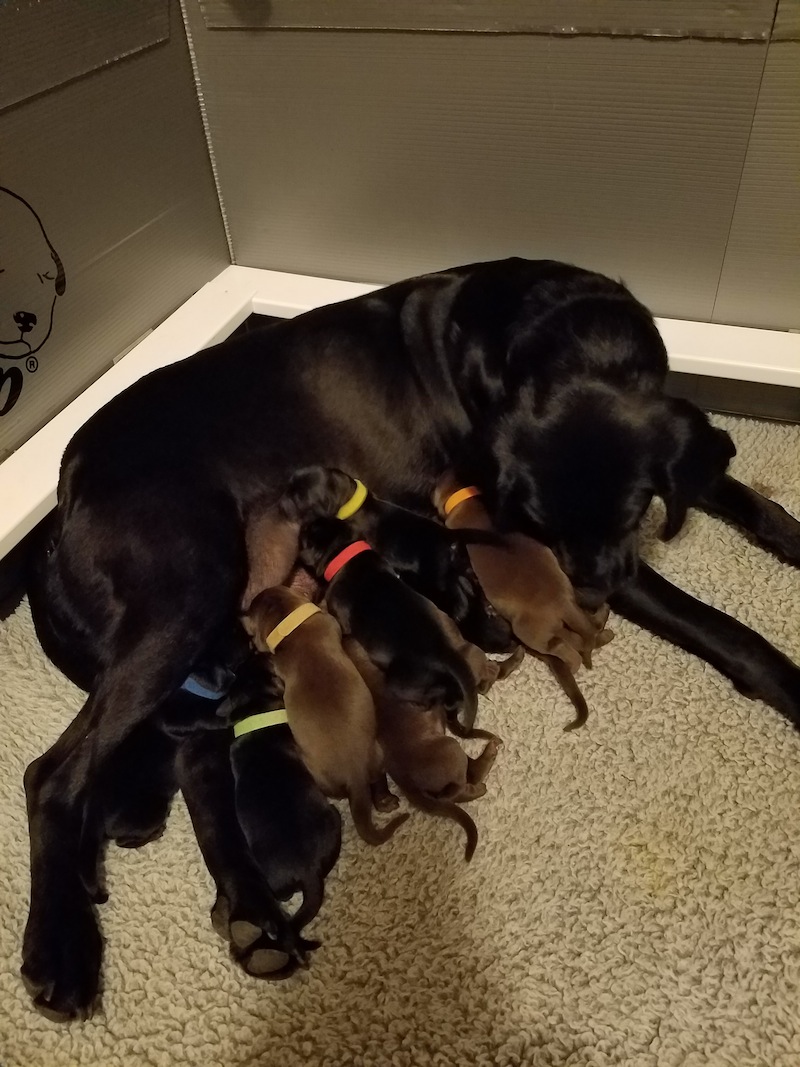 Our litter with Annie and Ace are all sold. Contact us for information on Annie's next litter which should be sometime next year.
Contact us if you are interested in a future River litter. It is not uncommon for us to have a pick list started before a breeding takes place. River's next litter will most likely be early 2018.
Dakota is now retired from breeding.
Phone:
(208) 745-6798
Mobile:
(208) 709-5985