NuVet Supplements

Pet Approved.
Veterinarian Recommended.
NuVet Plus®
provides a synergistic formula of antioxidants, amino acids, vitamins, minerals, and more to optimize the health and development of puppies and young growing dogs.


• Supports the puppies immune system for optimal development.
• Provides nutrients required for proper growth.
• Helps fortify bone structure.
• Aids in digestion.
• Promotes healthy skin and coat.
Love Means
Providing everything your lab puppy needs for optimal health
Veterinarian recommended, NuVet Labs has designed a precise combination of human-grade, natural ingredients to provide optimal health by stimulating immune system function and combating the ravages of free radicals.
Start your pet on the path to optimal health today with NuVet Plus! Your satisfaction is GUARANTEED*.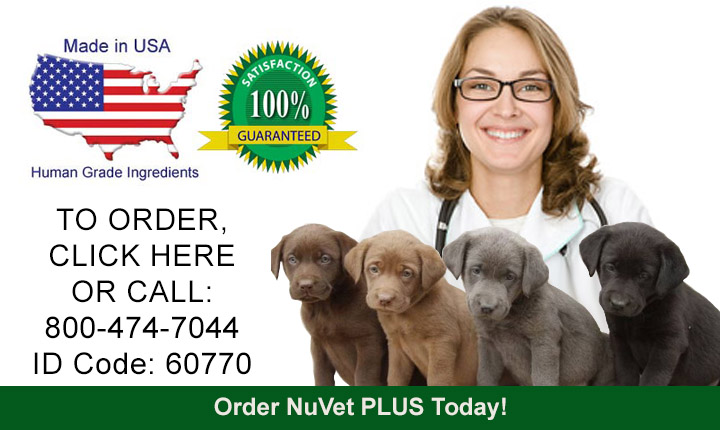 Labs of Cottonhollow has many more references. For more information of references in your area, please contact us.