Spirits Way-Da-Go Digger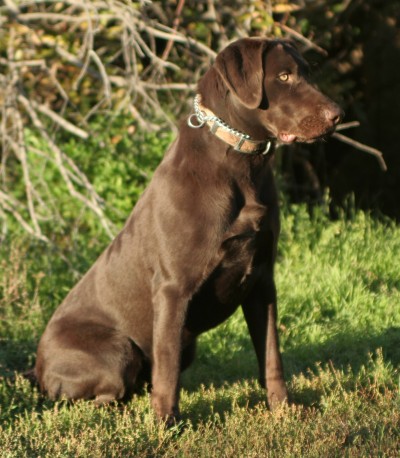 Blue (Digger). He is about 85 lbs and tall. He is both CNM (Canine Neuropathy) and EIC (Exercised Induced Collapse) clear by parentage and both his parents have checked by the OFA (Orthopedic Foundation for Animals) as having good or excellent hips. His hips are checked as good by the OFA.
He is very athletic but has a desire to please. He has the great balance of retrieving hard but being able to sit quietly when needed. He settles down in the house but if you are retrieving he is high speed! View Diggers's pedigree here.
Courtesy of Spirit Labradors